Real Estate Settlement Software and TRID Compliance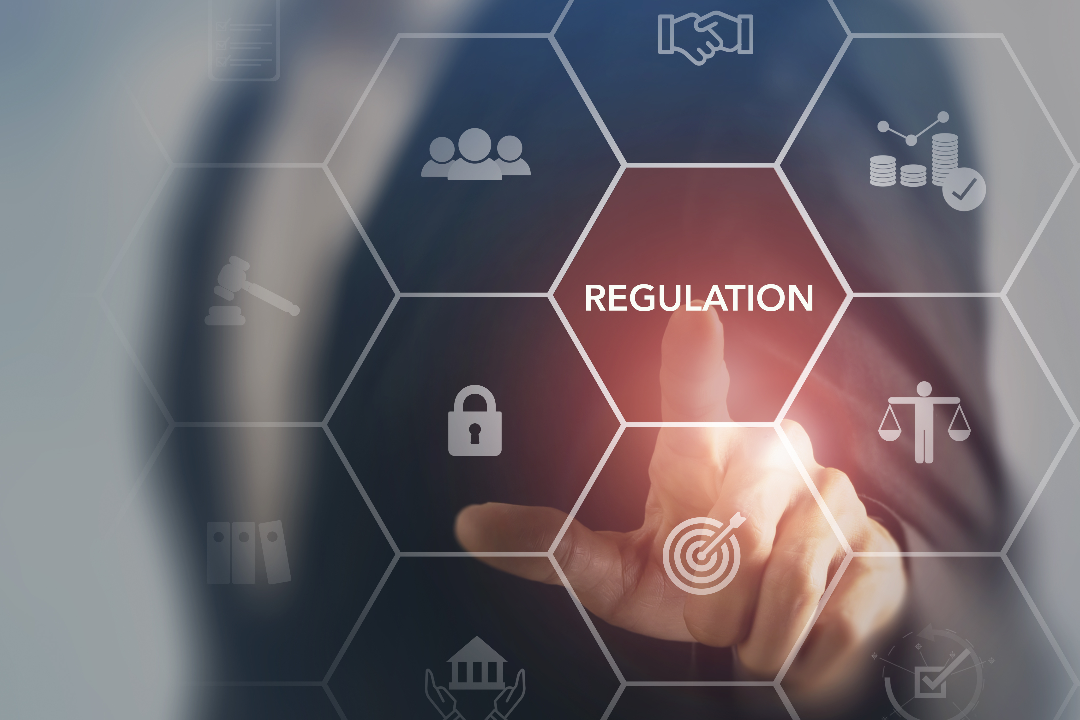 Real estate settlements and closings for residential home loans have regulations in place to protect consumers. Understanding and implementing the regulations when conducting real estate transactions is important to maintain compliance and avoid violations and fines. Real estate settlement software can help ensure law firm workflows and closings are TRID (TILA-RESPA Integrated Disclosure) compliant.
TRID in 2023
On October 1st, 2015, the residential mortgage lending rules changed substantially, with TRID guidelines changing the way lenders interface with borrowers and issue documents. TRID required that two documents, the loan estimate and closing disclosure (CD), be issued in very specific formats, with steadfast rules for closed-end credit transactions secured by real property. The new "Three-Day-Rule" states that the loan estimate form must be delivered (or placed in the mail) no later than the third business day after receiving the consumer's loan application and the closing disclosure must be provided to the consumer at least three business days prior to closing. The TRID rules have been updated a handful of times with minor changes over the last eight years, most recently in 2021.
But what does this really mean? How does it affect real estate settlement software? And why did the Consumer Financial Protection Bureau (CFPB) move to these new documents? In order to answer these questions, it is important to understand the history of TRID and the US lending guidelines.
History of TRID (TILA-RESPA Integrated Disclosure)
1968: TILA – Congress passes the Truth In Lending Act (TILA) to help consumers become more informed about credit and borrowing. Federal Reserve implements Regulation Z (Reg Z) requiring lenders to issue a Good Faith Estimate (GFE) and TIL (Truth in Lending) statement to loan applicants.
1974: RESPA – Congress passes the Real Estate Settlement Procedures Act with the intent of making loan costs more transparent to borrowers. HUD (Department of Housing and Urban Development) oversees RESPA and implements Regulation X (Reg X), requiring a HUD-1 settlement statement form at each closing to disclose all fees related to the transaction in one form.
2008: Great Recession and Housing Crash.
2010: The Dodd-Frank Act – Congress passes Dodd-Frank, creating the new Consumer Financial Protection Bureau (CFPB), an entity charged with overseeing and integrating RESPA and TILA disclosures with the intent to ensure understanding and transparency for borrowers.
2015: October 1, 2015, the TRID (TILA RESPA Integrated Disclosure) becomes effective, eliminating the TILA, GFE & HUD-1 and replacing it with the Loan Estimate and Closing Disclosure.
2015 - 2023 (Present): Updates have been made to the 1,888-page CFPB TRID (12 CFR §1026) rule via CFPB reports to clarify deadlines and include additional bank holidays, but TRID remains the standard in most consumer-based lending transactions, including real estate closings that involve borrowers and lenders.
The updates issued by the CFPB are centered around timing, categories of services/charges and providers. Understanding these factors can help legal professionals understand why real estate settlement software is a great tool to streamline and simplify TRID compliance.
Timing Rules and Required Documents
TRID compliance includes several different documents with timing rules that must be followed by specific counts of days. For TRID, days are counted as "business days" yet for the Loan Estimate (LE), a business day is any day the lender is open to the public for substantially all of its business functions. For the Closing Disclosure, all days except for Sundays and certain specific Federal holidays (listed in Title 5 U.S.C. 6103[a] and updates thereto) are considered business days.
Here is how timing rules apply to each currently required document.
Loan Estimate:
The LE was previously known as the Good Faith Estimate.

3 Days - The lender must ensure delivery of the LE (or ensure it is put in the mail) no later than three business days after the consumer makes the loan application.
7 Days – The earliest a transaction can close is 7 business days after the LE is delivered to the consumer.

Closing Disclosure (CD): (HUD-1 Settlement Statement replacement):
The CD replaces the HUD-1 Settlement Statement and demands that consumer must receive the final CD at least 3 business days prior to consummation of the loan. Under certain circumstances, such as the change results in the APR becoming inaccurate, or if the loan product information has become inaccurate, or if a prepayment penalty has been added to the loan, the changes made to the CD within the 3-day waiting period trigger the 3-day waiting period to begin again. (12 CFR § 1026.19(f)(2)(ii))
Categories of Service/Charges
The TRID rule allows for certain variances (formerly known as "tolerances") in these three categories:
No limit charges are allowed to fluctuate without limit. These include items that the consumer can shop for or may be provided by third parties. These include such items as prepaid interest, property insurance premiums, escrows the consumer was able to shop.
Zero variance charges on the CD must match those stated on the initial LE issued by the Lender. These are fees that are paid to the lender (or an affiliate of the lender), required by the lender.
10% Aggregate variance charges can, when looked at as a whole, vary from the Loan Estimate by up to 10%. These charges include items known by the lender but not controlled by or paid to the lender, such as recording fees and third-party charges.
Providers governed by TRID are those that issue consumer loans at time of purchase and refinance. Home Equity Lines of Credit (HELOCs), reverse mortgages, and mortgages not secured by "real property" such as a mobile home which is not attached to land are not subject to TRID requirements.
What does the TRID mean for legal professional working in the real estate closing industry?
In short, the rules the CFPB regulates were enacted in 2015 and are largely the same today with some newly-issued guidance. Failure to abide by these rules can result in hefty fines per day. Since TRID enactment in 2015, the CD form has largely remained the same as first created. Some of the TRID requirements most important to you are:
Contact information and license numbers of real estate professionals involved in the transaction must be on the CD;
Adhering to timing guidelines is extremely important;
The CD will be issued by the lender or settlement/escrow agent
What does this mean if you use real estate settlement software for residential transactions involving borrowers and lenders?
While settlement software can help eliminate the challenges of TRID compliance, if your product is downloaded and running on your computer, you must be vigilant with updates as rules change and your provider makes them available. If your closing software is online, you must be sure your provider keeps the platform up-to-date and compliant for you, the user.
Easysoft's real estate settlement software is always up to date and compliant with TRID guidelines and, as your automation partner, their automation technology will bring you towards an efficient and successful closing. The cloud-based software provides peace of mind to legal professionals across the United States with forms and calculations that are always up-to-date with TRID.
Try Easysoft for your next closing and take advantage of our free 7-day trial today!
Start Your Free 7-Day Trial
No downloads or software to install.
Complete this form for a quick demonstration with a product consultant to begin your free 7-day trial.
Can't see the form below? Click here or please disable your privacy blocker.