Law Firm Marketing 102:
Building A Following
Marketing your small or solo law firm is critical to its sustained growth and success, but marketing, especially on social media, can be a time-drain. Unfortunately, too many small law firms simply ignore social media and spend too little time and effort on marketing, and their businesses suffer because of it. There's a fine line between under-marketing your firm, which ultimately costs you business, and getting sucked in to the point where you're effectively running a marketing firm instead of a law firm. Developing a strategy and specific plans for marketing allows you to streamline the process and find a balance that works for you and your practice.
Start with a plan
There are some things that any social media marketing plan should strive to accomplish, such as driving traffic to your website and its carefully designed sales funnel and expanding recognition of your name and brand. You have some decisions to make about what else you want to accomplish with your online presence. The American Bar Association's (ABA) 2016 TechReport reveals that among lawyers who are using social media for professional purposes, 73 percent use them for career development and networking, 51 percent use them for client development, 35 percent for education and awareness, and seven percent use social media to investigate cases. Obviously, these uses are not mutually exclusive, so you'll need to decide which uses you intend to pursue and how important each one is to you, so you can decide where your time will be best spent.
One telling fact in the ABA report is that while the great majority of attorneys in the survey are on social media in some way and 88 percent of them reported consuming social media content regularly, only 12 percent of them participated regularly, with solo practitioners and lawyers in firms of two to nine attorneys reporting the very lowest participation levels. If your purposes for being on social media include expanding your brand reach, building a positive reputation, and networking, you're going to need to spend time participating daily. Some of that participation can consist of making pre-scheduled posts, but you need to visit each of your social media at least once a day to interact with your followers, because the only way to build and maintain a strong following is to keep those people engaged and participating in response to you. That's why it's critical to choose your social media carefully, and don't waste time on a medium that isn't going to help you achieve your objectives.
Which social media outlets are worth my time?
That depends largely on your goals and your type of practice. If you practice criminal defense, personal injury, or real estate law, your clients are most likely to be "regular people" who use Facebook a lot. If you practice corporate or construction law, your clients may not spend much time hanging out on Facebook, and are more likely to be keeping up with LinkedIn. Many lawyers also use Twitter to successfully build their brand and reputation. If you're planning to use social media for investigation, researching jurors, or for evidence, you may want to consider using a personal account rather than a firm account, and you're most likely to find success on media like Facebook, Instagram, Snapchat, and Twitter.
Build an expert reputation
In order to establish yourself as an expert in your field, you'll need to decide what area of practice you want to build your reputation in. You may practice real estate law, but perhaps you'll get the most marketing mileage out of building a reputation as residential real estate attorney who has infinite patience and answers for clients' questions and uses a machete to cut through red tape. That doesn't mean you're limiting your practice, it just means that you're casting a spotlight on one area of your practice that is likely to attract favorable attention and exponential marketing reach as people start telling their friends and family about, and sharing, your helpful content and insight.
Content is, in fact, one of the most powerful ways to build an expert reputation, if you choose the right content and outlets. Again, this depends on who you're trying to reach. If you want to build a reputation among colleagues, consider writing articles for law magazines, and submitting your blog posts and published articles to JD Supra for distribution to a massive, targeted reader base. If you need to reach "regular people," consider pitching a regular column to a large-distribution newspaper (remember, most people read newspapers online now, so your articles will reach more people as subscribers share them on social media), or pitch articles to relevant consumer magazines.
Another way to establish expertise is by giving interviews. Both JD Supra and Help A Reporter Out (HARO) allow you to offer yourself as an expert source for reporters to interview. Typically, you'll get an email notification when a reporter requests an interview that relates to your field, and you can read a summary before agreeing to the interview. Be sure to check the outlet that reporter is writing for, as well as the writer's body of work, so you don't waste time giving an interview to an outlet that won't boost your reputation, or with a reporter who is known for doing hatchet jobs on interviews and making the subjects sound ridiculous. It can happen. Both JD Supra and HARO are used by large and reputable outlets, so don't skip them because you assume you'll only end up giving interviews to the Podunk Gazette. If you build good working relationships with those reporters, they'll start contacting you directly for future stories, and they will probably give your insight more coverage as they grow to trust your expert opinion.
Build a local following
Building a general following and a widespread reputation as a helpful expert help expand your brand recognition and reach dramatically, and in the long run, they will both contribute toward your success. Don't get so focused on the big picture, though, that you overlook your local community where your most likely clients are. Start with online listings that allow people to search locally. One excellent source, specific to lawyers is LawTap, which allows users to search by location and area of practice, and gives them options for scheduling an appointment with you, right on the website.
There are some additional local listings which, unless your firm is brand new, you already have, even if you didn't request them. Google My Business,Bing Places, andYelp add businesses automatically (though not always consistently), and allows users to add businesses they want to review. Many small business owners are unaware that these listings exist without their request or permission, and that whether you want them or not, it's out there and people are using them. Verify your correct name, address, phone number, and hours, at the very least, because even if you didn't add them, people get angry and leave negative comments when that information is wrong. Whether you believe these listings are useful or relevant to your practice or not, be smart, build a correct profile, and manage these listings instead of letting them run amok, because they're likely to affect the reputation of your firm in some way. You may as well have some input.
Targeted contextual advertising
Services like Google AdWords,LinkedIn Marketing Solutions, and Facebook Ads offer a way to pay for advertising to local prospects who have demonstrated interest in the subject you're advertising. They can be highly effective if you choose your distribution parameters correctly, but if you cast too wide a net, you're likely to end up paying to have your ads served to people who aren't genuine prospects. If you use contextual advertising, track your results carefully, so you'll know when a campaign isn't performing, and you can adjust or cancel it, if needed.
Be An Active Part Of Your Local Community
Depending on the size of your community, getting out and being an active part of that community can affect your practice immediately and more directly, or more slowly and indirectly, but it will have an effect. If you're in a small town, everyone will know that Lawyer Bob pitched in on building that new playground for the local park, and he's a great guy. If you live in a large city, it's more likely that the six degrees of separation principle will apply.
Taking part sends a stronger message than writing checks, although it never hurts to have your name on a bench at the zoo in front of the tigers. If a $25,000 bench is not in your budget, consider doing community activities as work time, if that helps you justify blocking out that time on a regular basis. Choose a cause or activity that truly means something to you, and stick with it, because people aren't fooled by business people who are only out there for the publicity. By all means, publicize your community activities on your website and social media, but frame those announcements as challenges, so you encourage volunteerism and don't come across as simply bragging: "We're volunteering eight hours a month at the local animal shelter. What's your favorite community project and how are you supporting it?" Or maybe, "Our office team has raised $15,000, so far, for the American Heart Association walk. Can you beat us?"
The important thing is that you rolled up your sleeves and took part, so members of your community now know who you are, and that you are a good person who cares about your community, in addition to being a go-to resource and an expert in your field of practice.
Download The Ultimate Lawyers' Guide To Website Marketing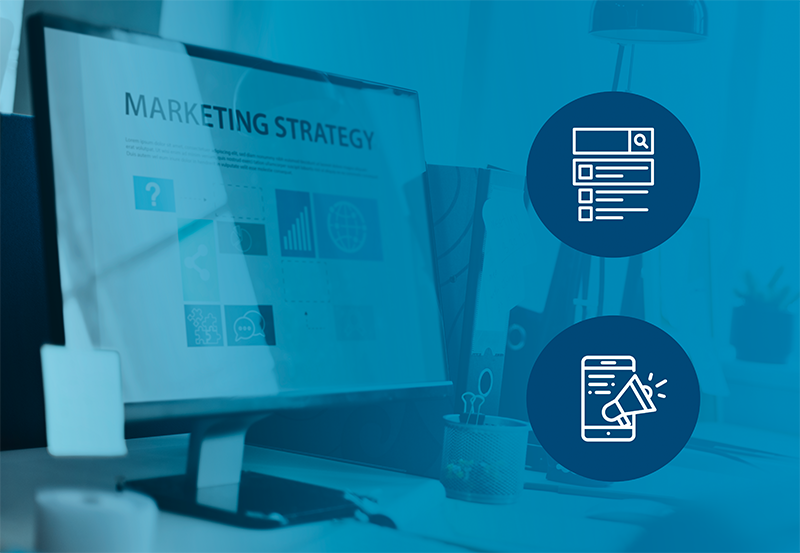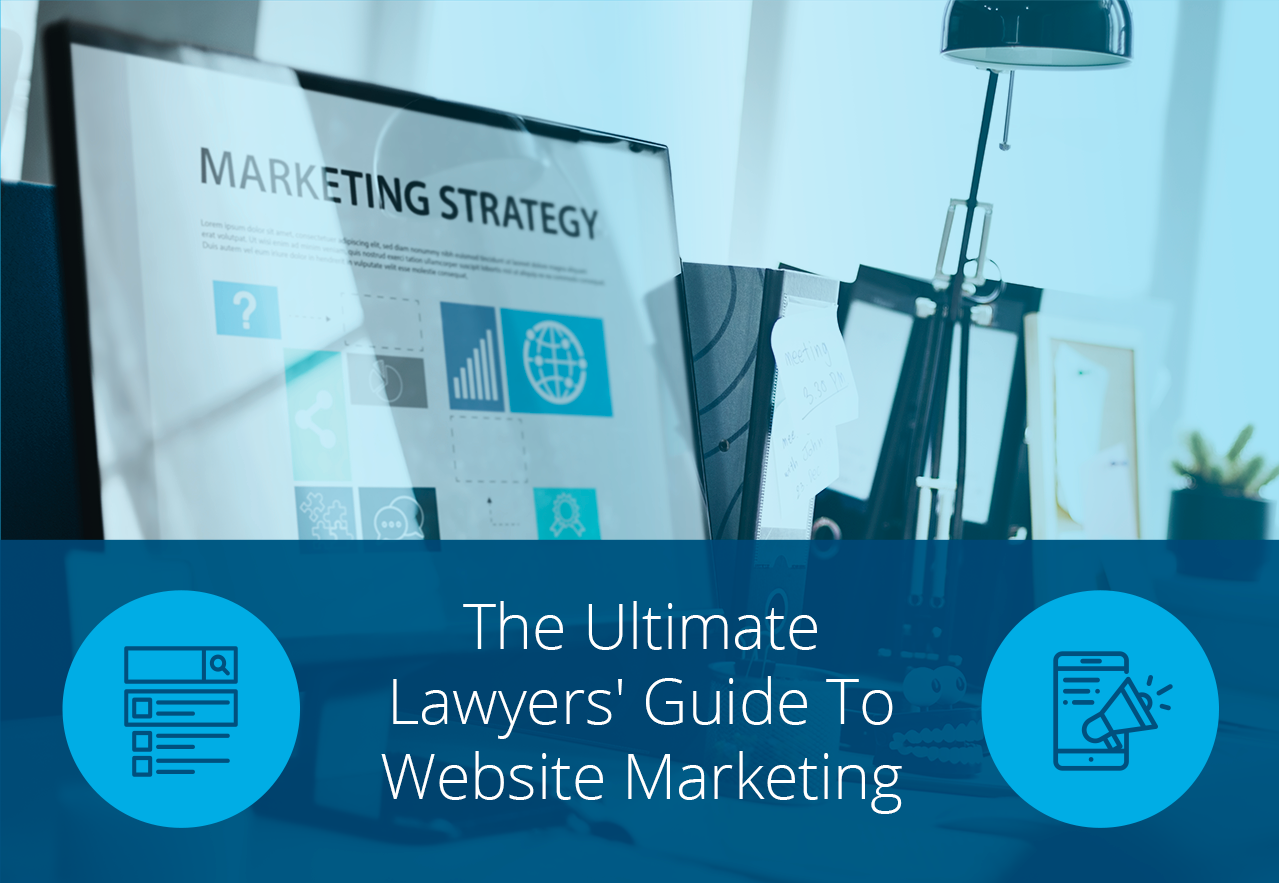 Download The Ultimate Lawyers' Guide To Website Marketing
See How Easysoft Legal Software Works
Watch product features and walkthrough videos or schedule a live demonstration with a product consultant