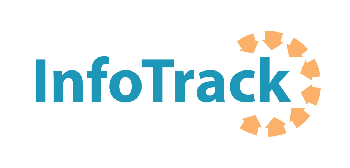 We are pleased to announce a new integration partnership with InfoTrack. Easysoft strives daily to improve both the quality and efficiency of our products and this partnership with InfoTrack offers our valued clients continued efficiency with our suite of Easysoft products.
InfoTrack are world leaders in online services and do this by ensuring partner collaborations offer significant benefits to our valued customers.
InfoTrack makes lodging your 1099-S form easier and more time efficient.
Lodging your 1099-S form through InfoTrack ensures complete accuracy with pre-populated data, eliminating the risk of human error and inaccurate filings. Compiling and submitting your 1099-S form with InfoTrack also gives you the ability to file your forms at the time of the real-estate closing, ensuring no misplaced or missing information.
Using the 1099-S form through InfoTrack saves you time by eliminating the need to re-type data and gives you the ability to lodge an automatic and accurate, paperless form immediately and receive immediate confirmation back.
Settlement Agents that use InfoTrack to submit their 1099-S forms will save time with a one-click paperless submission, the form will be filed immediately with the IRS and a copy will be mailed to the seller on an official IRS form.
All your IRS reporting requirements are complete with accuracy and efficiency through InfoTrack.
To learn more about InfoTrack please visit www.infotrack.com
See How Easysoft Legal Software Works
Watch product features and walkthrough videos or schedule a live demonstration with a product consultant
Get started