Easysoft Family – New Jersey vs. Family Law Software
Which Software Fits Best for Family Law Attorneys
Are you and your staff bogged down with repetitive and complex calculations for your family law matters? Do you find that your work is not always saving accurately in your current software causing you and your staff more stress? Are you finding that when you share files, the information is not updated and not presenting properly?
When it comes to specialized software for New Jersey family law practices, it can be a challenge to find the RIGHT solution for your needs. When getting started, it is important to remember that not all software solutions are created equal and every firm is unique in its needs, that's why asking questions before you buy is important.
It really is all about finding the right solution for your family law software needs, and what your budget can handle. Be sure you and your staff get the power you need at a price you can afford. In this post we look at Family Law Software and see how it compares to Easysoft Family – New Jersey.
Start with these key considerations:
Reliability of the Software
Clients come to you because they expect and rely on your expertise to help guide them through the divorce case and it is the same with the software you use to provide them with the correct calculations and figures. With so many aspects to a matrimonial case, it is important that your family law software solution is reliable, compliant, and error-free. For Mac based firms who depend on their Mac computers for reliability, having Mac compatible software is the next key ingredient. Divorce cases can be difficult, especially with on-going changes, and it is critical that your work is saved accurately and is accessible by others on the team.
Your Staff
Start with identifying one or two staff members who use the software most often, giving them the opportunity to evaluate different products, request demos, and take advantage of Easysoft's free 7-day trial. Your staff will be able to determine quickly which software is right for their needs, which in turn, will help with efficiency, accuracy, and the ability to generate files on-time. Including your staff in the final decision of which family law software to purchase can help with overall firm efficiency and staff retention.
Price, at What Cost?
Managing costs is always a challenge, but at what point does a little savings become a liability for a firm? Do not let price be the driving force to keep software that makes you and your staff work harder, do double work, present old numbers when files do not save properly, and continue to be dissatisfied, frustrated, and possibly lose the confidence of your clients who are relying on your firm. Consider the number of times you and your staff must re-enter information, or how often files are shared but turn up with unreliable information. Ultimately, think about the hidden costs your firm is encountering and the image it creates to clients and colleagues.
Help and Support
Technology is a key part of every practice, but for New Jersey family law practitioners and their staff, when facing issues with specialized software, it is important to get answers fast. That is why knowing that your software provider offers responsive customer service is so critical. Ask questions like is there an additional charge for tech support? Are there options like chat, email, and phone? Are there add-ons, training, or other hidden costs? Getting the answers you need when you need them will help you and your staff get the most out of your software.
These are just some of the central elements New Jersey family law firms should be considering when it comes to selecting specialized software for your family law practice.
Easysoft Family - New Jersey vs. Family Law Software
Family Law Software
Family Law Software offers software for family law attorneys and their staff. With Family Law Software, you get everything that you need to handle the calculations associated with a divorce and child support case in New Jersey. Family Law Software is a solution that cost-conscious, solo, and small firm attorneys have turned to for multiple account needs, file sharing and savings.
Easysoft Family- New Jersey
Easysoft offers proven, reliable, affordable, easy-to-use, auto-calculating software that is ideal for New Jersey family law attorneys who use Mac or Windows computers. Easysoft offers free tech support from an expert team who are available to provide answers via chat, email, or phone. Plus, the new modern, and easy-to-use web-based product offers attorneys and paralegals reliable and compliant software that features the CIS, child support worksheets and the popular Client Intake Portal, so your clients can enter their information directly into the software.
Summary
Clients who switched from Family Law Software to Easysoft have shared how pleased they are with their decision. They love how clean and user-friendly the software is designed and find that Easysoft's calculations are more reliable and the auto-saving feature in Easysoft's product gives them a much better peace of mind. Easysoft also allows them to have multiple staff accessing and working on the same shared files from anywhere, which is especially helpful in today's shifting work environment. Clients who switch to Easysoft appreciate how they can reach Help and Support via phone, email, and web chat during regular business hours for prompt tech support and client service needs. For most family law attorneys in New Jersey, having reliable, versatile, and easy-to-use software is of the utmost importance for office efficiency and professionalism.
For more information click here, or call 1-800-905-7638 extension 1. Click here to schedule your private demo and learn more about Easysoft's 7-day free trial.
Easysoft the power you need at a price you can afford.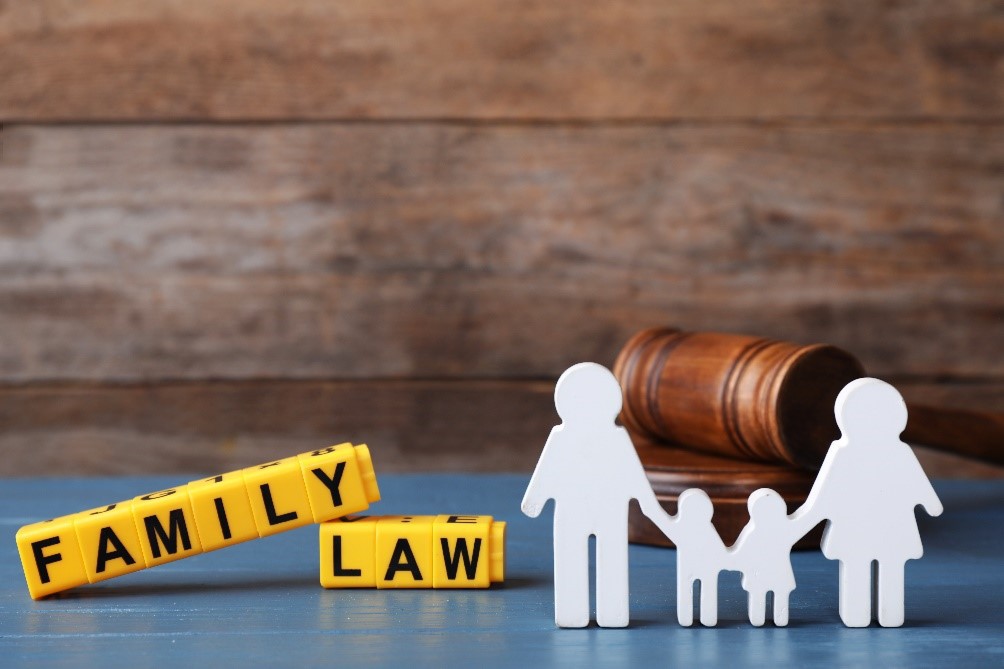 Try Easysoft Legal Software for yourself
Trial the solution trusted by over 3,000 Real Estate Closing Attorneys and Title Closing Agents Nationwide.